Lisbon, 9th December 2019
AMAEI, the Portuguese Independent Trade Association, debuted its first edition of Digital Music Days, in partnership with Centro Cultural Belém. With the support of Merlin and Level: UP Distribution, this professional music conference proposed workshops, keynote presentations and speed meetings during two days in Lisbon. This new event is presented as one of the main European digital music events. During this event, Charles Caldas, Merlin CEO, was honoured with a brand new award in his name, to recognise his work for independent music sector during the last decade.
For its first edition, Digital Music Days ended with a special closure ceremony. Helen Smith, Executive Chair of IMPALA and Carmo Cruz, Director of AMAEI, congratulated Charles Caldas for a decade of defending and promoting local and international independent music across the globe. He received a new award named the Caldas Award. This award is a piece of work from the world renowned Portuguese artist Bordallo Pinheiro, mixing a gramophone and Mick Jagger's mouth.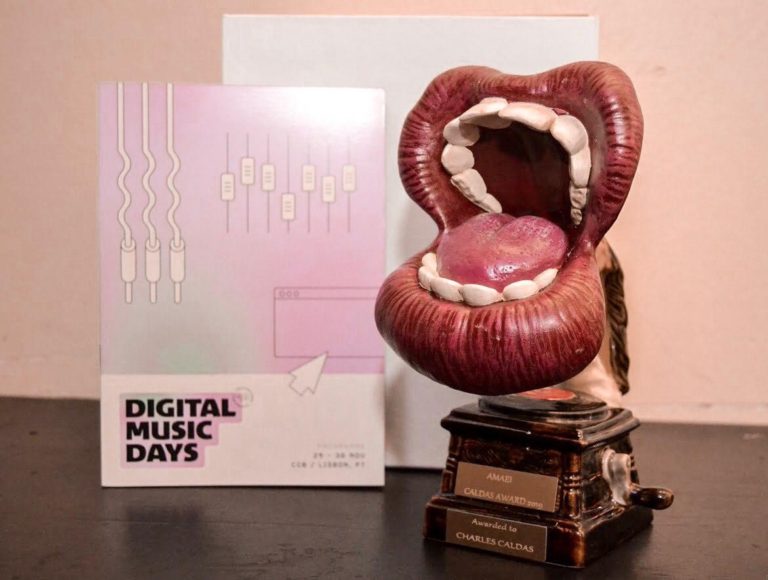 Charles Caldas commented : "I was very happy that my last conference representing Merlin was the truly excellent inaugural edition of AMAEI Digital Music Days in Lisbon, the city of my family and my heart. To be honoured with an award by the AMAIE board and to have that presented to me by Helen Smith of Impala was unexpected and special. It will remain long in my memory. Obrigado!"
Nuno Saraiva, President of AMAEI, added : "Superlative people like Charles Caldas are few and far between. Future editions of the Caldas Award shall only be given by AMAEI when someone truly special steps up to the plate, or the turntable. Thank you Charles!"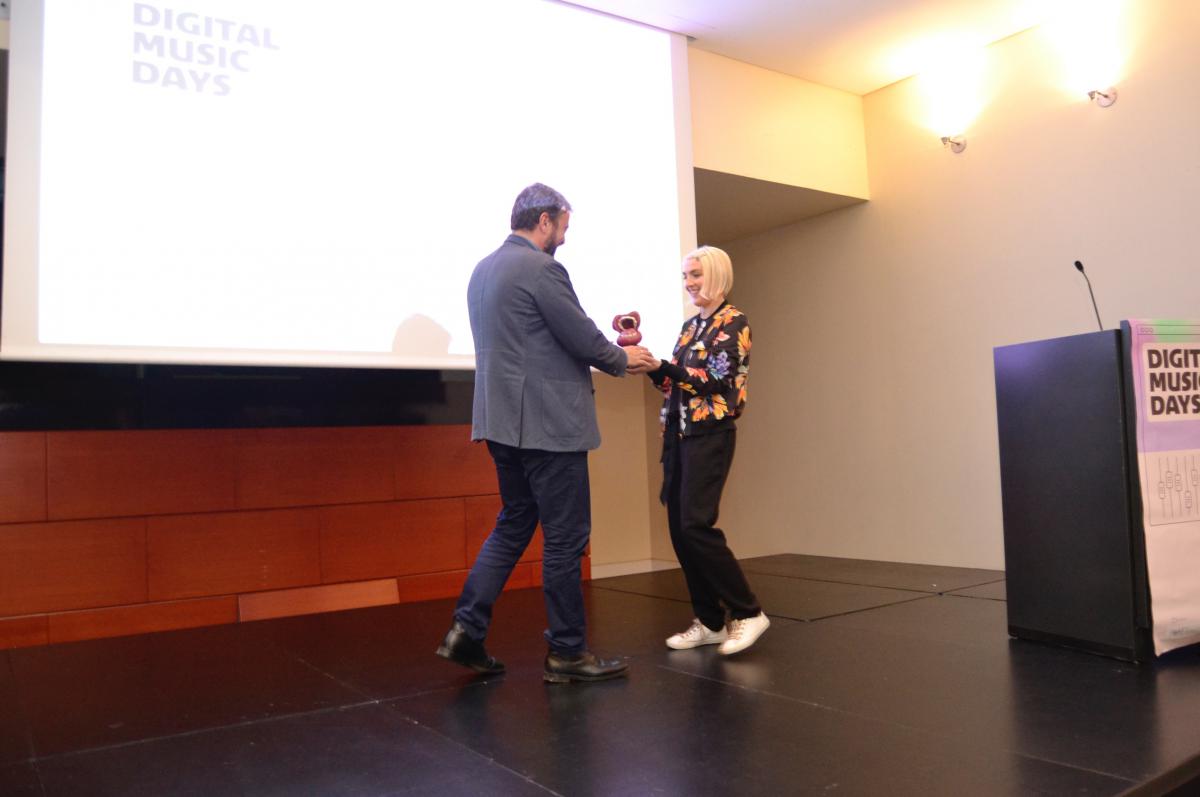 Helen Smith added : "I was honoured to be able to present this amazing award to Charles. His work has done so much to help us realise our aim of making sure all artists are equal in the digital age. AMAEI's Digital Music Days was very impressive and informative, with a compelling line up of panels and discussions. The turnout was great and underlines the need for this type of capacity building in local markets across Europe."
About AMAEI
AMAEI - Association of Independent Music Artists and Labels was founded in 2012 to defend, promote and empower the professionalization of the national independent recording industry. AMAEI co-founded, in 2014, Westway LAB Festival & Conference in Guimarães, the first showcase festival and professional conference of the music industry in Portugal, focusing on internationalization and European networks, which is heading for its 7th edition in April 2020. AMAEI was also the founder of WHY Portugal, the Portuguese music export office.
About Digital Music Days
AMAEI, in partnership with CCB and with the support of Merlin and Level:UP Distribution, debuted the first edition of the Digital Music Days professional conference, on 29th and 30th of November 2019. This new event is presented as one of the main events of the European continent on digital music: marketing, playlists, trends and networking.
About Merlin
Merlin is the non-profit organization that licenses digital content from the internationally independent music industry to large streaming platforms. Members of this organization represent 12% of the digital music industry market, putting together more than 20,000 independent publishers and distributors from 64 countries.
About IMPALA
IMPALA was established in April 2000 to represent independent music companies. 99% of Europe's music companies are SMEs. Known as the "independents", they are world leaders in terms of innovation and discovering new music and artists - they produce more than 80% of all new releases and account for 80% of the sector's jobs (for more information, see the features of independents). IMPALA's mission is to grow the independent music sector, return more value to artists, promote cultural diversity and entrepreneurship, improve political access and modernise perceptions of the music sector.