London & Brussels, 3d July 2020
Earlier this week, Music Declares Emergency and IMPALA had a video meeting with Mariya Gabriel, the European Commissioner responsible for culture, innovation, research, education and youth. 
 
Music Declares Climate Emergency, the recipient of IMPALA's 2019 Outstanding Contribution Award, is an initiative by over 3,000 artists, music industry professionals and organisations who have come together to declare a climate and ecological emergency and who call for an immediate governmental response to protect all life on Earth.
 

On the call, Music Declares Emergency was represented by Maddy Read Clarke (Founder member of Music Declares Emergency / Project Manager), Fay Milton (from the band Savages, founder member of Music Declares Emergency), Peter Quicke (Co-CEO of independent label Ninja Tune and founder member of Music Declares Emergency), Alison Tickell (CEO of Julie's Bicycle, a non-profit helping to mobilise creative action on climate change. Julie's Bicycle is also founder member of Music Declares Emergency). 
The meeting follows a discussion with EU Vice President Timmermans earlier this year, which took place in Brussels just before the lockdowns.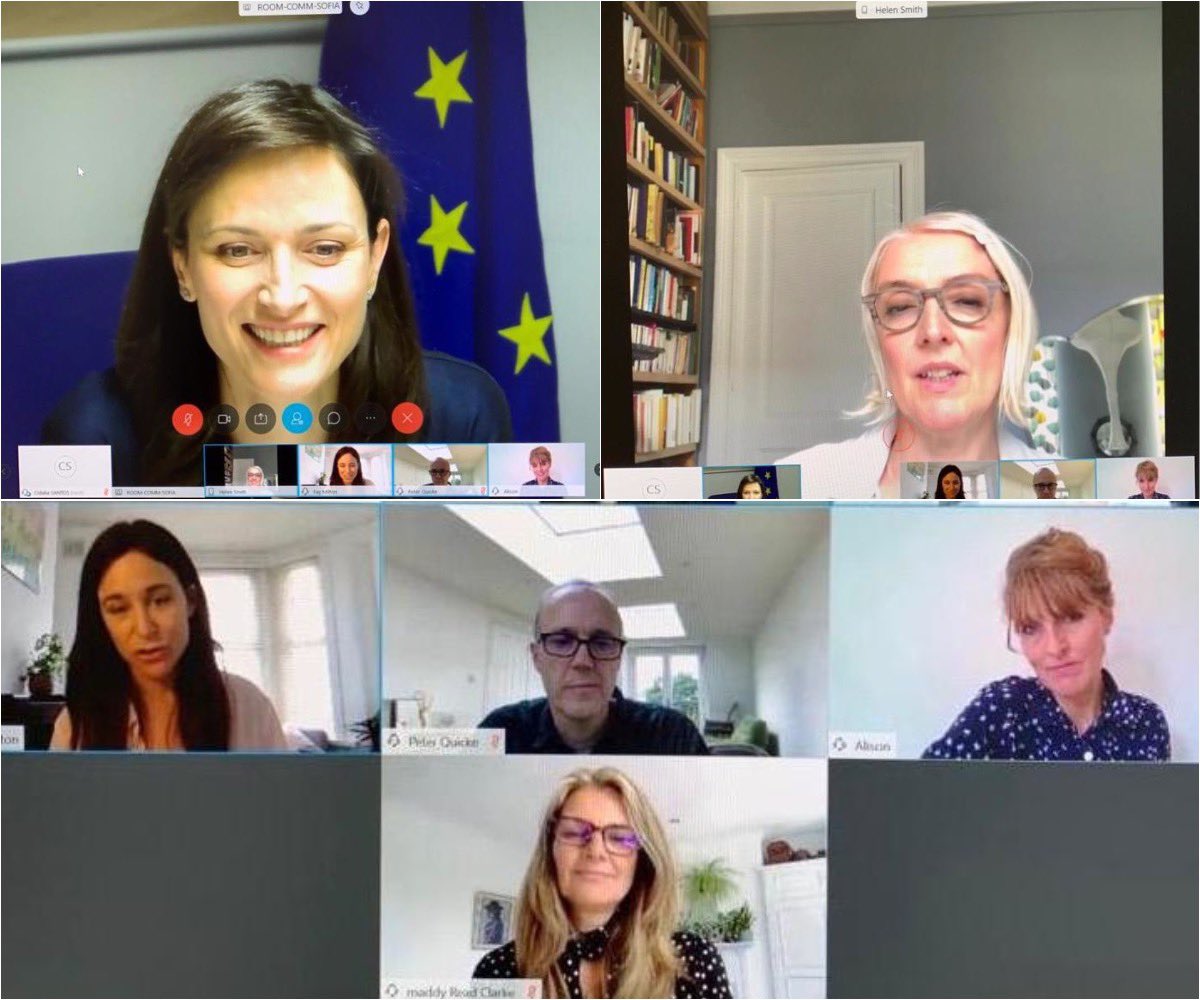 Maddy Clarke commented: "Initiatives like Music Declares Emergency are there to ensure music plays its part in driving change. We welcome the EU's ambition to fight climate change and would encourage a faster pace. The EU's culture, research and investment programmes need to be geared towards accelerating a just transition."
Alison Tickell commented: "We had a very constructive discussion with Commissioner Gabriel. Culture has a critical role to play here as the climate challenge is also a cultural challenge. Our sector has already made real headway, reducing impacts and creating the resources and skills to make the changes needed for a Green deal. Together we can make a huge difference to the take up of the EU's Green Deal."

Helen Smith concluded: "Ambitious goals are needed to limit climate change, and the EU's investment framework serves a key purpose here. We need to ensure that the Recovery Plan and future EU budget fund culture to an appropriate level. This will help consolidate and reward ambitious action by artists and businesses in this area and will promote a Green Recovery." 
FOR MORE INFORMATION
Music Declares Emergency - lewis@loudhailerpress.com / +447718652582
IMPALA - mphilibert@impalamusic.org /+32488619712
Notes to Editors:
Music Declares Emergency is an independent group created by music business executives and artists concerned at the lack of a cohesive, industry wide response to the climate emergency. https://www.musicdeclares.net 

In July of 2019 it organised an industry wide declaration of Climate and Ecological Emergency signed by leading artists and businesses within the UK music industry, calling for net zero greenhouse gas emissions by 2030 and pledging industry action on environmental sustainability.

It believes that the music community can drive forward public understanding and pressure government to take immediate action on climate and biodiversity loss.

Julie's Bicycle, which was founded in 2007 to respond to the climate crisis, is working globally across the creative sector to reduce greenhouse gas emissions and catalyse the green creative economy. www.juliesbicycle.com

Working with over 2,000 organisations, NGOs and governments worldwide, Julie's Bicycle has developed an approach which harnesses the power of the creative sector to communicate the reality of the climate crisis. Julie's Bicycle advocates for science-based solutions and bold practical action, supporting and advising those who share their vision.

The team blends environmental expertise with arts and cultural sector experience, and the freely available resources constitute the most comprehensive library of good environmental practice developed specifically for the arts and culture sectors anywhere in the world. Designed and developed by Julie's Bicycle, the Creative Green Tools - a suite of carbon calculators and a certification scheme - are the recognised benchmarks for sustainability achievement within the creative industries.

Since 2012, Julie's Bicycle has been the Arts Council England's contracted delivery partner, supporting its funded organisations to report their carbon footprints and develop environmental policies and action plans.

IMPALA - About IMPALA
IMPALA was established in April 2000 to represent independent music companies. 99% of Europe's music companies are small micro and medium businesses and self releasing artists. Known as the "independents", they are world leaders in terms of innovation and discovering new music and artists - they produce more than 80% of all new releases and account for 80% of the sector's jobs. IMPALA's mission is to grow the independent music sector, return more value to artists, promote cultural diversity and entrepreneurship, improve political access and inspire change. https://www.impalamusic.org

Music Declares Emergency received IMPALA's latest Outstanding Contribution Award in 2019.  IMPALA also has an album of the year award.  Previous winners include Apparat, Viagra Boys, Gurr, Agnes Obel, José González, Caribou, Guadalupe Plata, The xx, Adele, Efterklang.