Berlin, 5th September


IMPALA Executive Chair Helen Smith handed out an IMPALA Gold award to German electronic project MODERAT today in Berlin at VUT Indie Days/Berlin Music Week.

Moderat started as a collaboration between Sascha Ring, also known as Apparat, and Gernot Bronsert and Sebastian Szary, also known as IMPALA Album of the Year nominee Modeselektor.

Moderat's album "II", released by Berlin-based Monkeytown Records, sold more than 75,000 copies over Europe, and is distributed in North America by Mute Records.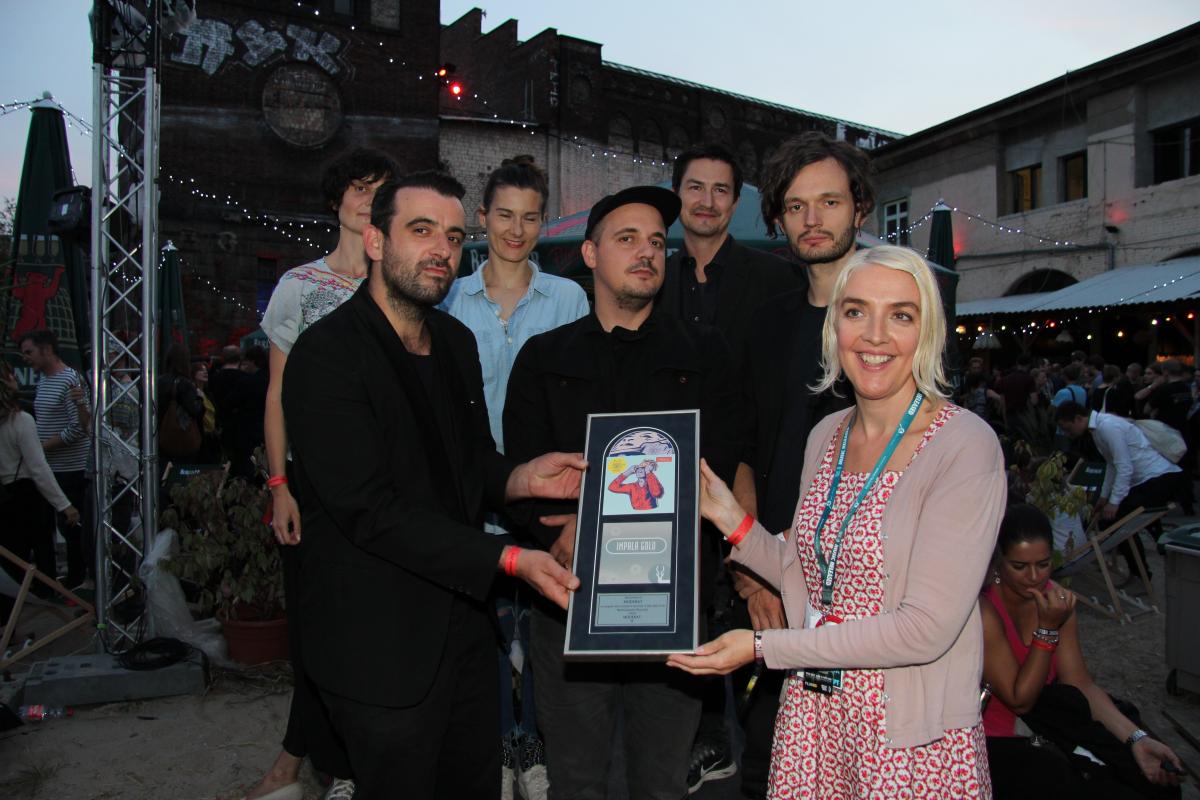 Front, from left to right:  Sebastian Szary, Gernot Bronsert and Sascha Ring (all Moderat) with Helen Smith (IMPALA)
Back, from left to right: Beate Kroissenbrunner (Head of Promotion, Monkeytown Records), Marit Posch (Label management, Monkeytown Records) and Raymond Merkel (CEO, Monkeytown Records)

Picture by Knut Schlinger (Musik Wöche)