Brussels, 10th September 2013
IMPALA presented German electronic music duo Modeselektor with a Double Silver Award at this year's Berlin Music Week. The award recognises sales of over 40,000 for the group's third album, Monkeytown.
"Monkeytown… finds the duo at the peak of their success. It's also the first album they have released completely independently on their own Monkeytown Records imprint", explained Ronny Krieger, Label Manager at Monkeytown Records.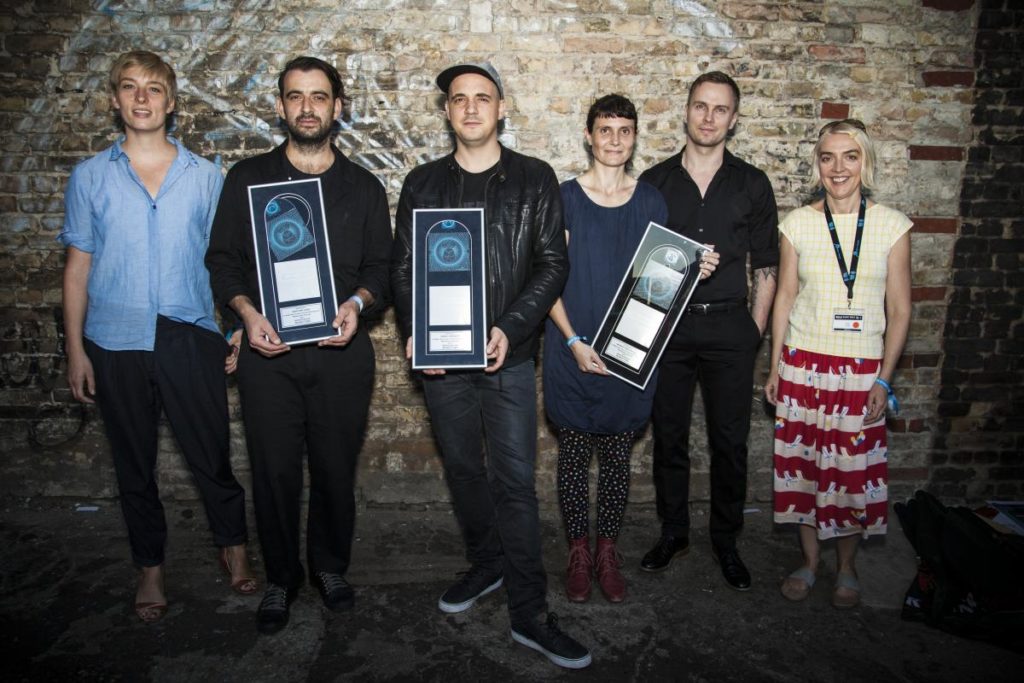 Ronny went on to compliment the IMPALA Sales Award scheme, saying "we are proud to celebrate the success of [Modeselektor's] last album with this Double Silver Impala Sales Award, about which Impala rightfully says: 'They celebrate the fact that success begins well before sales reach 1 million'".
Modeselektor's success at last week's awards did not stop at a Double Silver Award as the pair went on to pick up the VIA! VUT Indie award for Best Experiment 2013!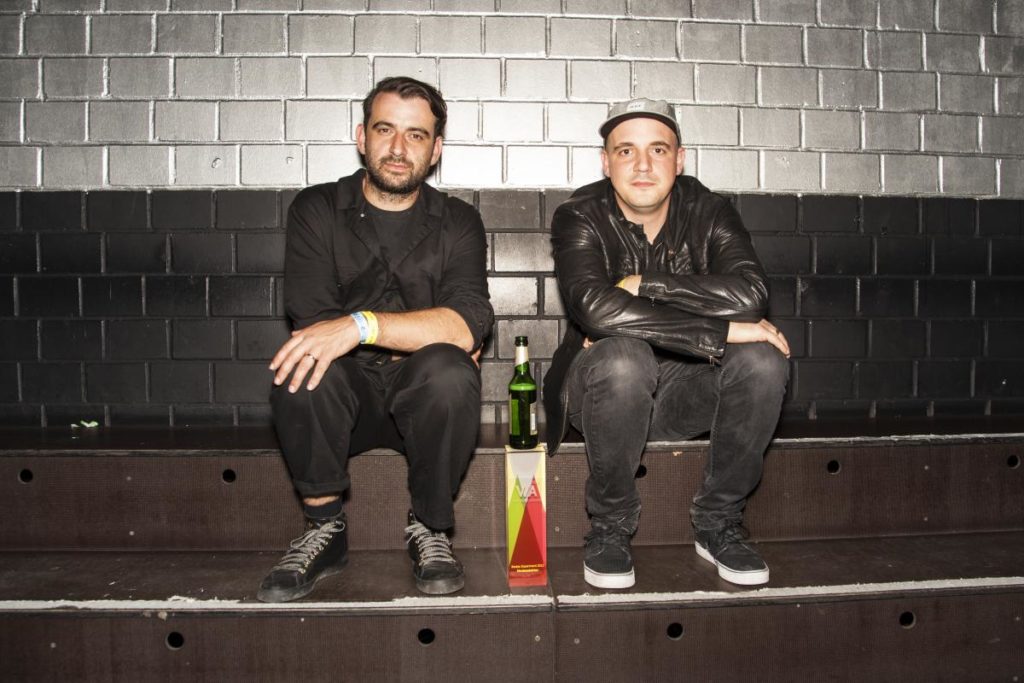 Ronny Krieger shed some light on Modeselektor's ambition to continue this success when he told IMPALA: "By now Modeselektor are probably one of the world's most sought-after live electronic acts. But while that sort of fame can usually dilute creativity or credibility, Gernot Bronsert and Sebastian Szary are as vital and invigorating as they've ever been…due to their extremely loyal fan base and extensive touring the album does continue to sell good amounts even today, so we are quite confident, that we can meet again and celebrate the Impala Gold Award rather soon."
IMPALA's executive chair, Helen Smith, took the opportunity to present Modeselektor with their IMPALA Sales Awards at the VUT Indie Days. Helen also featured on the jury for the VIA! VUT Indie Best Newcomer Award for 2013, which was awarded to the exciting German six-piece Otto Normal. 
"Modeselektor's success should have as much recognition as possible and winning VUT's Best Experiment award in the same weekend was great news. It was fantastic to play a part in VUT's first 'VUT Indie Days' event at Berlin Music Week. Their new awards will help promote emerging independent music and deserve attention from all over Europe." added Helen.